I obtained my BFA in Painting & Illustration in 2011 from California College of the Arts in Oakland, California. After graduating I hit the road with the girl I would eventually mary and settled in Colorado after 6 months living out of our Tacoma.
Colorado was great to the both of us! I picked up leather craft and met some amazing artists and musicians. I've had the honor of working with some great people in Colorado, and will miss those beautiful mountains.
2019 brought change to our family, as we moved father west to Las Vegas in search of new opportunities, and a longing for the west cost. Cheers to a new year, and many great adventures ahead!
ILLUSTRATION
Commissioned illustrated work for commercial and personal use. Working with clients to bring their vision to reality, I have had the honor of working on album artwork, festival promotion, shirt designs, and tattoo illustrations.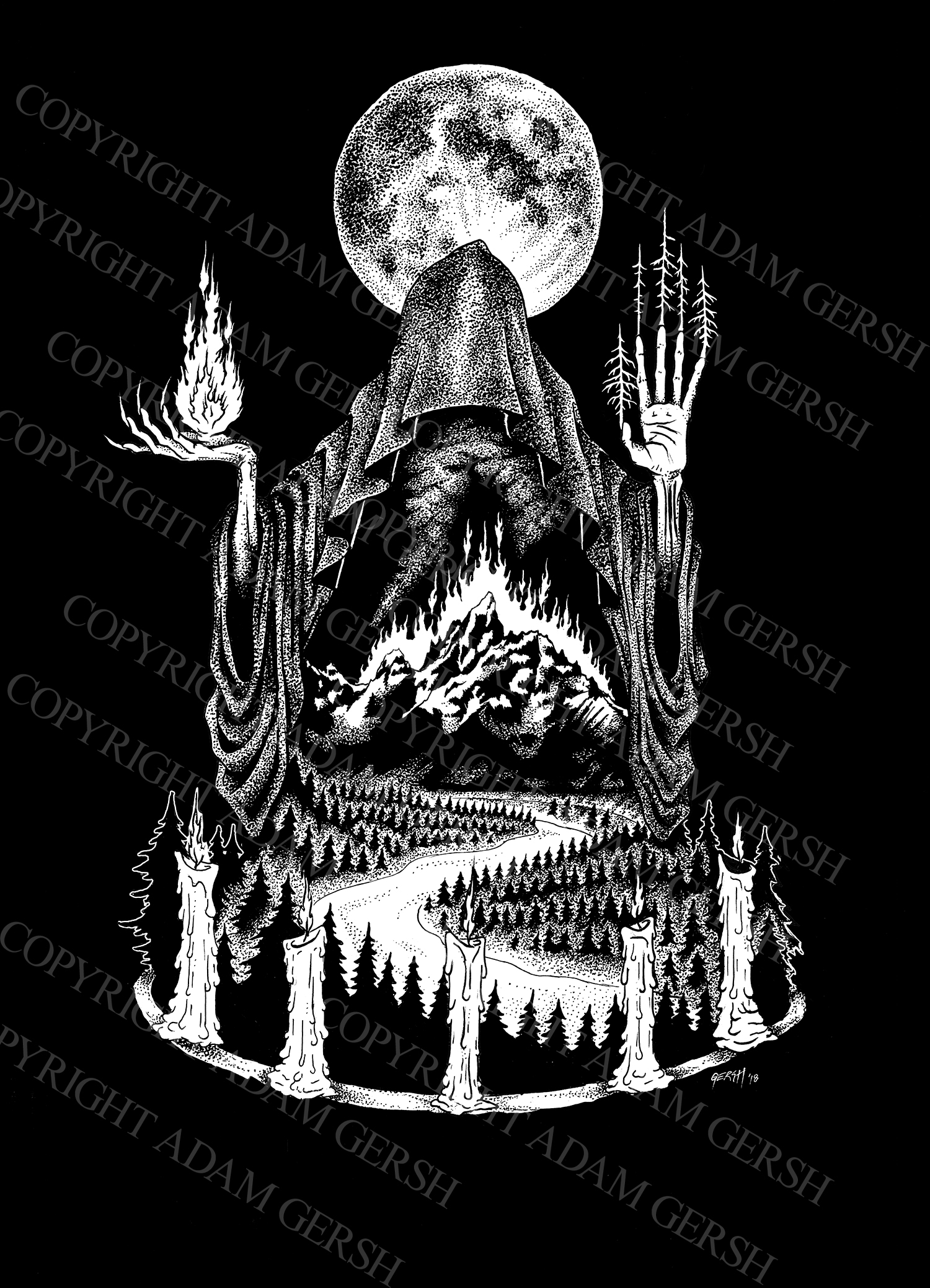 TRADITIONAL BLOCK PRINTS IN LARGE FORMAT
Most of my block-prints are 23 x 30 inches or larger, and are carved from MDF board using traditional tools and techniques. A pressing of a single print can take up to 30 minutes; pressed by hand using a traditional bamboo burnishing pad.